In the space of 25 years, the French cosmetics brand NUXE has become a reference in the cosmetics industry. Nuxe is, above all, the everlasting quest for excellence, combining the strength of nature, effectiveness of science and the awakening of senses. Its most successful products: Huile Prodigieuse®, Crème Fraîche® de Beauté are born from this instinctive and sensorial approach to beauty and skin care.
Nuxe

Rêve De Miel® Ultra-Nourishing Lip Balm

15 ML

A concentrate of beneficial properties, this ultra-nourishing lip balm combines Honey, botanical Oils and Propolis, a rare and precious bee hive ingredient to immediately soothe, provide intense nourishment and repair your very dry and damaged lips. This lip moisturiser's melting texture and a scent subtly enlivened with a zesty note of grapefruit make it a "must-have" product to carry with you wherever you go.

Nuxe

CONTOUR DES YEUX PRODIGIEUX® ANTI-FATIGUE MOISTURISING EYE CREAM  

15 ML

This light lotion with precious Blue Everlasting Flower extract hydrates, revives and fights the signs of skin ageing by protecting it from the daily assault of pollutants that cause oxidative stress. It reduces the appearance of bags and gets rid of dark circles.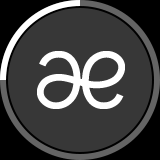 Votre produit a été ajouté à votre panier
Votre produit a été supprimé de votre panier