NEW DUTY FREE REGIME FROM 01.01.2021

As part of the Brexit, the UK Government has reintroduced Duty Free shopping on alcohol and tobacco products if you are flying outside the United Kingdom after 01.01.2021
Unfortunately, the VAT Retail Export Scheme (RES) will be withdrawn from the UK and airside tax-free shopping will no longer be available in UK airports.
Therefore, VAT will be charged regardless of your destination on all your purchases, excluding tobacco and alcohol, and this will be paid to the government in full.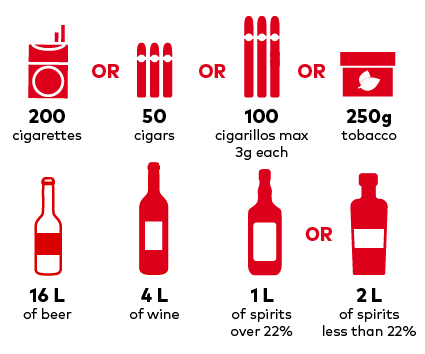 TO BROWSE ALLOWANCES FOR OTHER DESTINATIONS, PLEASE CLICK HERE .
For additional information, please visit our FAQ Section here or contact our customer services here.